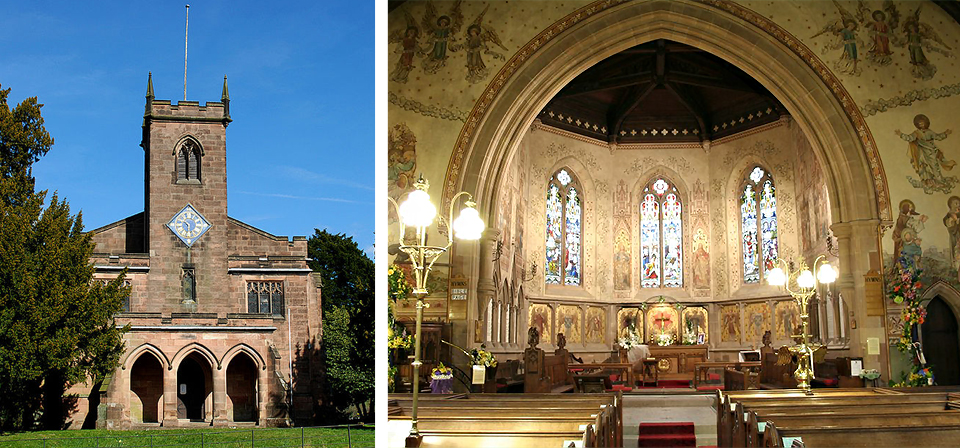 Welcome to St. Mary's Church, Cromford
The church response to the Coronavirus pandemic
In these uncertain times our thoughts and prayers are with everyone in our comunities and in the wider world as the Coronavirus pandemic sweeps across the nation.
In accordance with the instructions from the Church of England there will be no services celebrated at St Mary's or at Holy Trinity our sister church in Matlock Bath for the forseeable future.
If you need a space for personal prayer then St. Mary's will be open every day from 9.30am to 10.30am and Holy Trinity will be open from 11.00am to noon..
You can keep in touch with the church by following the
news from the church office.
Keep us, good Lord, under the shadow of your mercy..
Sustain and support the anxious, be with those who care for the sick, and lift up all who are brought low; that we may find comfort knowing that nothing can separate us from your love in Christ Jesus our Lord.
Amen.
In the Parish of Cromford, on Mill Lane, is the Parish Church of St. Mary's. Explore our history on this page:
Services & Social Events:
Services and events at St. Mary's Church, Cromford; Holy Trinity Church, Matlock Bath and Cromford Methodist Church:
Find out more about our Vicar, Nick Grayshon and the team behind St Mary's. Plus, find our contact details: