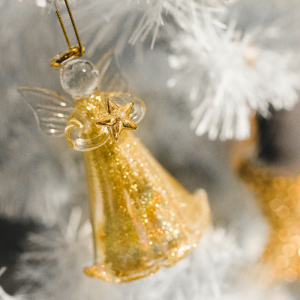 The PCC and Parishioners of St Mary's Church Cromford wish to thank all who participated in the Christmas Celebrations.
The Cromford School Carol Service on the 17th December was well attended both the children, parents and the staff of the school. There were various items by the children and readings as well as carols, an excellent start to Christmas for the children. Refreshments were served afterwards which was much appreciated by all.
The following evening on Friday 18th December The Arkwright Society held the Wassail service from the Mill Yard. This once again was a popular event and there was much hearty singing by all processing to the church with lanterns. This was followed by readings and carols following the Christmas Story. Mulled wine, cake and mince pies were served afterwards, and much appreciated by the congregation. Costumes for the Georgian period were worn, contributing to the atmosphere of our beautiful church.
On Christmas Eve the Crib Service was held at 4.00pm and was again very well attended. The Crib was taken to the chancel steps by the children and followed by the figures of Mary, Joseph and Baby Jesus, and then each child took a figure for the Shepherds, the animals and the Magi were hidden and had to be found as they came later. The children enjoyed the service very much as did parent, grandparents and visitors. Refreshments were served and enjoyed by all.
The Communion Service was held on Christmas Eve at 11.00pm, and again was very well attended making a good start to all the Christmas Festivities.
We extend our thank to all who participated in these events and particularly to all who helped with regard to refreshments, church decoration and all the organisation.
Gillian Housley ( PCC Secretary)