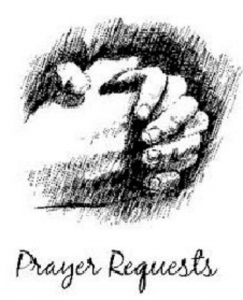 "Our Father . . . "
Jesus says "For God so loved the world that He gave His only Son"
Holy Trinity & St. Mary's regularly pray for the village.
At this time of giving we would like to hear any requests for prayer.
Please send to:
requestprayer@holytrinitymatlockbath.org.uk
OR FILL OUT THE FORM BELOW
For reasons of confidentiality you may choose to provide your name, or not.
Prayers of thankfulness or need are welcome.
If you would like further information, or if you wish to pray with someone, please use email above.
---